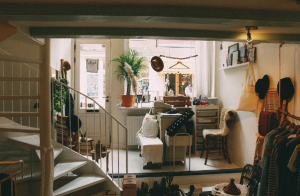 Over time you may need to modify your stair for yourself or elderly family members. For seniors, a fall down the stairs can result in lengthy hospitalizations and serious injuries. Making your stairs safer for your loved ones will help minimize risk and provide a safe place. Many homeowners find that they need to modify their staircase to stay in their home as they age. No matter your situation, you can benefit from a range of safety options like wood staircase treads, stronger banisters, lighting, and more.
Ways to Modify Your Stairs
No matter your budget, there are many ways to make your staircases safer for seniors. Some of the simplest changes include wood staircase treads and adding customized lighting. Call the professionals at Stair Star about ways you can modify your staircase:
Add strong railings on both sides. The railings should be able to hold the weight of an adult and run from the bottom to the top of the stairs.
Non-slip Strips can reduce slipping and falls.
Customized lighting will help prevent injury due to vision problems. A stairwell needs to be lit at all times. There are several options from motion sensor lights and overhead lights. Prevent any shadows to reduce falls and slipping.
Keep a clear path. Avoid storing items on steps. If you have small children, consider adding a bin near the stairs for toys, shoes, and other loose items. Extra clutter and clothing may cause a tripping hazard.
Remove carpet runners which can be a hazard for older adults who have physical disabilities, use a cane, or have an unsteady gait. Carpet runners increase the trip hazard, especially if they start to pull away from the steps.
Add a spot to rest. A landing with a bench or place to sit will help seniors navigate a long staircase. Meet with one of our Stair Star designers to discuss how you can best upgrade your staircase to incorporate more senior-friendly spaces.
Lower the rise of the steps. Many leg conditions cannot handle higher steps safely. By lowering the rise of the steps, you make the home much safer for anyone that has a physical disability.
Need Help Remodeling Your Stairs for Seniors?
Call the Stair Star team today. We have a wide variety of incredible options to help you modify your staircase for aging adults and family members with physical limitations. Call our friendly staff today. Tell us about your concerns. We will be happy to help you upgrade your staircase. Safety is our number one priority, and so is customer satisfaction! Contact us today.