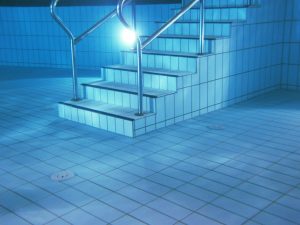 When it comes to distinctive stair designs, tiled stairs are one of the more unusual ones. If you've ever thought about installing these stairs in your own home, you probably wonder how difficult it might be. So today, we ask the burning question: can stairs be tiled?
Yes. You can tile stairs, but it requires a good deal of effort to get those done. Concrete stairs are more familiar to receive tiling. When tiling wooden stairs, you want to be sure that they can handle the additional weight.
The rest of this article will go through some design suggestions when tiling stairs. We will also address additional convenience and cost-savings measures.
Choosing Tile Stair Designs
When it comes to choosing tile designs for stairs, you have three decisions:
Tiles located on the front of risers
Tiles situated on the top of risers
Both
Tiled risers are more common on single steps. That's because continued tiles are typically an overwhelming design choice.
Many tiles (ceramic or otherwise) are incredibly expressive and repeating designs. Kitchen floors benefit well from them given that they are busy rooms. When tiling stairs, it's best to go with something a bit more understated.
Here are some thoughts:
Wooden tiling provides an excellent way to create an experience that isn't too overwhelming.
Tiling can provide an excellent method of giving depth to a previously flat stair when layering only on the top riser
Tiling on the front riser is a great way to draw attention to each step.
Remember that the grouting process is a bit tricky as well. When grouting, you will want to start on the very top step and be careful on your way down. You'll want to be careful to follow any manufacturing instructions if you plan on tiling your stairs DIY style.
Preventing Accidents When Tiling Stairs
When installing tile on stairs, it's important to remember that slick tile that generally is in kitchens or bathrooms isn't a great choice. That's because to maintain stair safety; there needs to be some level of friction.
Tilling only the top of the front provides you an excellent way of creating specific steps. If you want to tile both, your other option is to have defined metal railings.
You also want to be doubly sure that the railings are sturdy and ready to grip. Because Stair Stair manufactures bars in a detailed manufacturing process, you won't have to worry about that when choosing us.
Is Tiling Stairs Worth It?
Adding tile to your stairs can be a great way to create unique designs. It can be wonderful when doing so on your front steps, making those stairs more suitable for tiles. Plus, concrete is built better for handling heavy tile.
On wooden stairs, tiling them has a lot of potential variables. Those variables involve finding the suitable grout, ensuring that your stairs can carry the tile, and cutting to precise measurements.
Typically, many of the desired designs that come from placement can come from other methods. Tile is better for exterior stairs than interior stairs.